THE SUPERBRAND
What more can you ask for? The SuperBrand does everything. You won't find another logo design product with a higher level of service, personalisation, creativity but still works with all applications, stands out from your competition and is appropriate for your sector. We provide you with 7 initial logo design concepts and if you have any doubts, you have an infinite amount of revisions available. This option includes corporate identity design of business cards, corporate stationery, social network, an email signature, an animated video of the logo as well as an extended identity manual, favicon and the creation of a name, if you need it. If you want everything for your corporate identity, the product for you is the SuperBrand.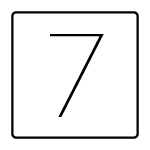 The Team
Our team of elite designers along with a business consultant, who has vast experience in the development and construction of brands, work alongside each other to create a unique and winning corporate identity for your business or project. You will have unlimited contact with our professional team.

Design Options
Our team of designers will create 7 completely different concepts of logo design, so you can choose the one you like the most. We don't forget that this is a SuperBrand, so we come up with brand designs that are creative, functional and corporate with a coherent communicative intention in line with your strategy and business.
Once the logo is finished, we develop the rest of the design's applications to complete your corporate identity.
Turnaround Time
The estimated period of time to receive your logo is 12 working days, once you have filled out the questionnaire.
If revisions are needed of the initial concepts, the finished product could take an extra 5 days to complete. The development of design applications could be delayed if the client doesn't provide us with all the information needed or if revisions are asked for.
If this doesn't fit to your schedule, don't worry, let us know and we will use all our available resources to work with your time frame. We will do everything we can to get your corporate identity design ready in time!
Design Revisions
You are free to make as many revisions as you wish: a change of colour, mixing of concepts or suggest a completely different idea if you weren't happy with any of the initial designs. If you aren't happy with any of the initial concepts, don't worry, we start again from scratch as many times as it takes to create the logo design that is unique and perfect for your business.
Who is it for?
Companies and projects that need the highest quality to develop their corporate identity. Clients that buy this logo package are looking for a personalised service and a creative logo that can be adapted perfectly in coherence with the type of business and strategy of the company. The objective is to create a functional, professional logo whose applications will always be a success.
What do you receive?
The logo in large and small JPG format

PDF of the logo

The logo in vector format

A corporate identity manual

Envelope, letterhead, folder and business card designs

Profile designs for Facebook and twitter

Video animation of your logo

Corporative e-mail signature design in html

A Favicon to put on your webpage

The name of your company if needed

When you buy the logo you receive all intellectual property rights
THE PROCESS

You place your order by card, transfer or PayPal

Fill out the questionnaire we send you

Our designers develop the initial concepts and make any revisions

We send you the finished files, including the vector or source file