SUPERLOGO
Is it a bird? Is it a plane? No, it's Superlogo! Our team of superdesigners at factoryfy provide you with 5 initial concepts for your logo, which they create from scratch and are made to measure to your company or project. If you aren't completely satisfied with the 5 designs, don't worry, we give you up to 3 revisions. This product also includes original and personalised business card design so that your logo can really take off. This is the option for you if you're looking for a professional logo design that really flies.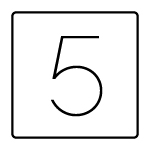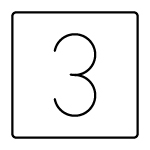 The Team
Our team of professional graphic designers have been selected for their boundless creativity, training from top design schools, proactivity and client commitment.
We always make your logo design with smiles on our faces.
Design Options
Our team of professional designers will create 5 completely different concepts of logo design, so you can choose the one you like the most.
Turnaround Time
The estimated period of time to receive your logo is 7 working days, once you have filled out the questionnaire.
If revisions are needed, the changes could take an additional 5 days..
If this doesn't fit to your schedule, don't worry, let us know and we can speed up the process. We will do everything we can to get your professional logo design ready in time!
Design Revisions
With this logo design option, you can make 3 revisions of colour, mixing of concepts or suggest a completely different idea if you weren't happy with any of the initial logo designs.
Who is it for?
This design of logotype is directed at entrepreneurs with a business plan and self-employed individuals with ambitious projects that would like various options available to develop their logo to a high quality.
Small and medium sized companies that would like to improve their image with a redesigned logo.
Large companies with a tight budget but high design expectations.
What do you receive?
The logo in large and small JPG format

The logo in vector format

PDF of the logo

When you buy the logo you receive all intellectual property rights

The editable formats and the ready to print file for the business card
THE PROCESS

You place your order by card, transfer or PayPal

Fill out the questionnaire we send you

Our designers develop the initial concepts and make any revisions

We send you the finished files, including the vector or source file